Live 2D Modelling & Animation
Chaos Vermillion
I am here to bring waifus and husbandos to life.
Live2D freelance animator.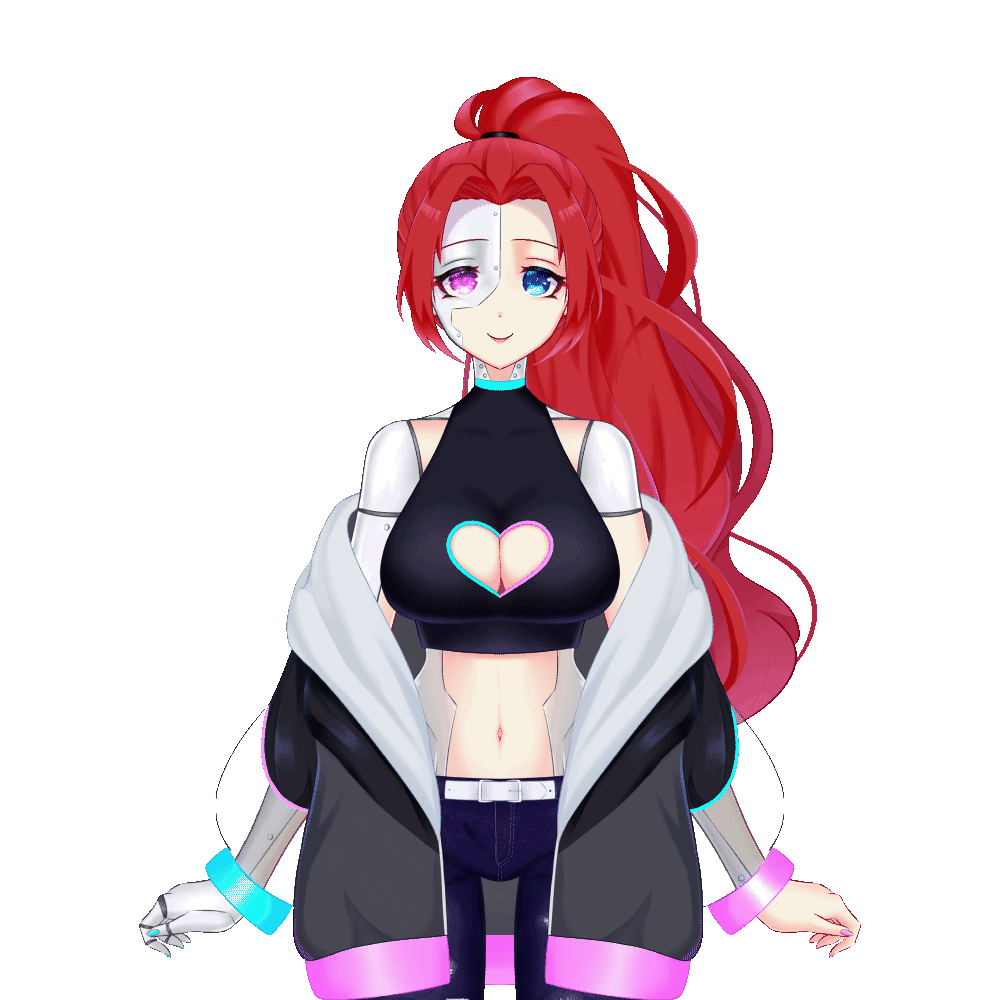 Artists
If you are in search of an Artist, here are some that I've had the pleasure of working with for Live2D Models.
Graphics & Video Editing
vTUBER PRICESHEET
All models include all aspects needed for face tracking (eye tracking, mouth forms, brow forms); physics.
| Features | Half-Body | Full-Body |
| --- | --- | --- |
| Price (Eur) | 1600+ | 2000+ |
| Head Movement | XYZ | XYZ |
| Body Movement | XYZ | XYZ |
| Arm Movement | Yes | Yes |
| **Body lean In/Out ** | No | Yes |
| **Hip Movement ** | No | Yes |
| ** Legs** | Minimal | XYZ |
| ** Eye Physics** | Add-On | Yes |
| ** Tongue Out** | Add-On | Yes |
| ** Cheek Puff** | Add-On | Yes |
| ** Mouth Wiggles** | Add-On | Yes |
| ** Expressions** | 2 Included | 4 Included |
Note: All Prices are in Euros (EUR)
---
Extra Costs/Features
| | |
| --- | --- |
| Design complexity | 10-500 € |
| Additional Expressions | 20 € Each |
| Add-Ons* | 25 € + |
| Animations/Animated Expressions | 30 €+ |
| Idle Animation | 50-150 € |
| Eye Physics | 100 € |
| Tongue Out | 50 € |
| Mouth Wiggles | 20 € |
| Cheek Puff | 20 € |
| Alternate outfits** | 600 €+ |
| Alternate Hairstyles** | 100 €+ |
| Mascot | Depends on Complexity |
| Posed Models | + 30-60% of the base price depending on the pose |
| Agency/Company Fees | Adjusted depending on the project |
* Add-ons can include features such as Animal Ears, Tails, Extra Hands, and other accessories
**More detailed Hair/Outfits may cost extra depending on complexity.
Please note that additional Outfits need to be scheduled separately from the initial commission.
V-Bridger Mouth Upgrade
* VBridger mouth requires both an IOS device as well as the VBridger application (More information can be found here)
**A Free Vbridger tester model is available here
| | |
| --- | --- |
| Vbridger Mouth | 400 € |
| VBridger Tongue Out | 100 € |
Booking Fee - 10% of the base price is
made upon booking to be added to the waitlist.Priority Fee -If the request is urgent there will be an additional fee (50% of the total price).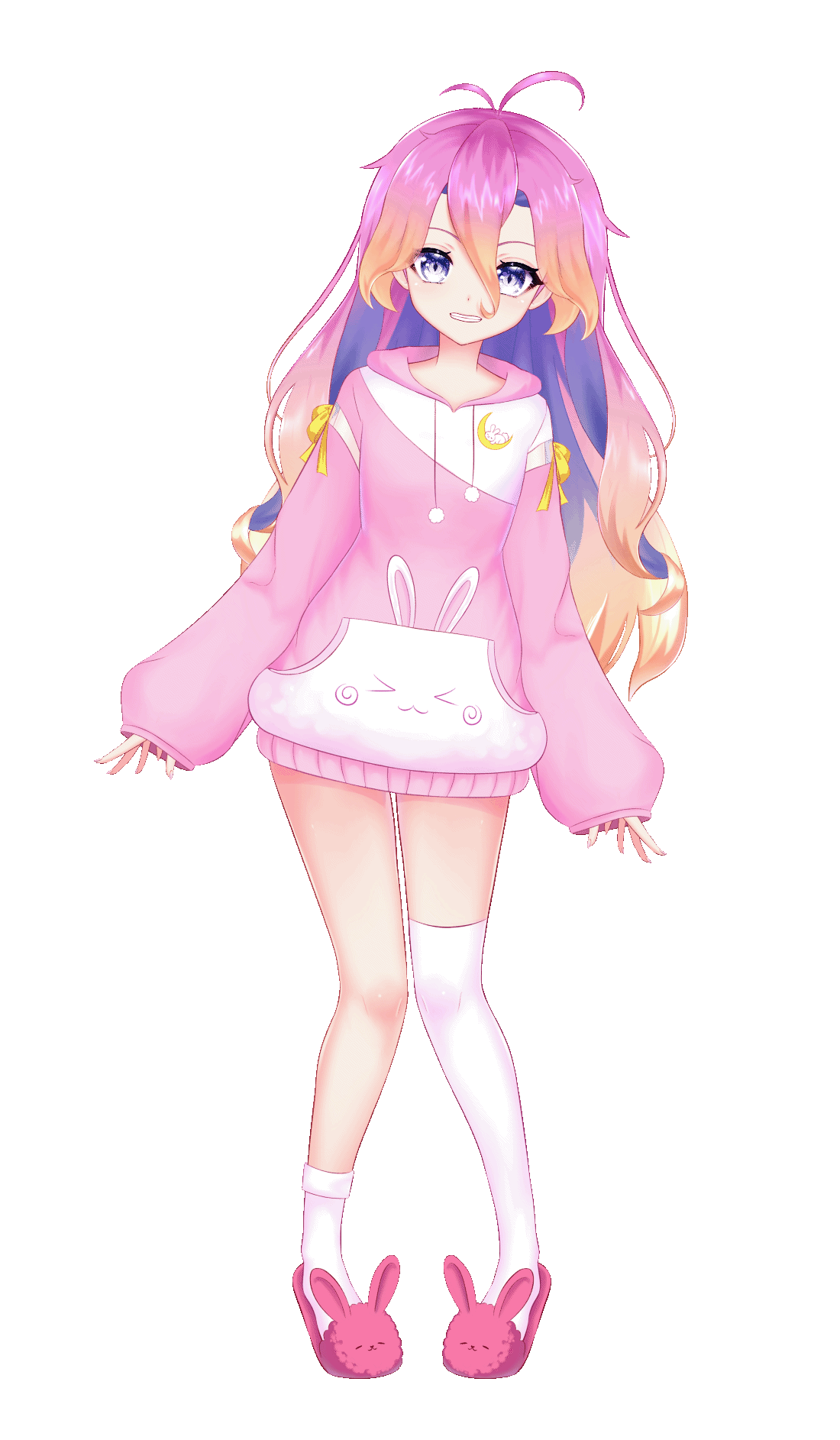 Terms of service
---
1) Requesting Tweaks and Revisions
Unlimited revisions can be made within 2 weeks of submission. I reserves the right to accept and decline revisions beyond 2 weeks after submission.
---
2) Cancellation and refunding
You get a full refund if the work is not completed.
If you choose to cancel:
a. After the booking fee has been paid: You will not be refunded the original payment, but no further payment will be charged.
b. After the rigging has started: original payment will be refunded after deducting the processing fees, any work hours
Cancelling is not allowed after the work is completed.
---
3) State of Delivery
Submission of the files will only consist of the runtime files. Under no circumstances, will I submit the source file to the client. Delivery will be digital and executed through email/google drive.
---
4) Updates on work
During the process, I will update the client periodically through screensharing via discord/skype and will work with the client to create a product that the client is content with.
---
5) Payment
The final price includes a 5% goods and services tax.
A final quote can only be presented once the PSD file is ready.
Partial payment is available for orders over 300 Eur.
If the partial payment option is chosen, then the amount is to be paid Half up front, with the remaining amount being paid before delivery of the completed model.
---
6) My rights concerning the work
I retain the rights to use the model as part of my portfolio and as an example of my Live2D rigging/animation. This includes the ability to create a feature video or example of the Model's movement. if requested by the client, I will not post any WIPs (work in progress updates) up until 90 days after the work has been finished.
---
7) Commercial use/intellectual property of the work
The commission includes commercial* rights. As such, it can be used for streaming and other commercial activites.
Commercial use is any reproduction or purpose that is marketed, promoted, or sold and incorporates a financial transaction.The IP (Intellectual property) of the work belongs to the client.You cannot sell the model file without first informing me and the artist of the work.
---
**8) Right of withdrawal **
I have the right to withdraw from any commission and issue a refund.
---
9) Crediting on Social Media
I request for the client to explicitly credit me on social media. If the client prefers not to disclose the credit, then an additional privacy fee will be charged.
---
*Placing a commission order with me means that you have read and agreed to these terms.
Process
Order Submission
I will request a PNG of your model along with a list of features that you might want to add and give you a quota/final price. I will also give you a date on which I can start working on your order.

Booking Fee
After the down payment* has been made, you will be added to the waiting list.
* The down payment is 10% of the base price. Please make sure you are ready before reserving a slot. It will also be deducted form the final price. This is to prevent cancellations from happening and delaying the queue.

** PSD Submission**
After booking, you may send me a PSD file of your model so that I can go through it and let you/the artist know if there are any changes that need to be made in order for the animating to go smoothly.

** Payment**
I will send you an invoice through PayPal with the final price of the model. If you'd like to add more features to your model later on, I will send additional invoices. Work will begin after the first payment has been made.

** Workflow**
While I work on your model, you will be updated periodically through screen-sharing on Discord. The main update checkpoints are:
a. Head Movement
b. Body Movement
c. Physics and expressions
d. Animations
I may update you more frequently depending on your preferences and schedule.

Testing and revisions
Upon completion, I will send you the model to test out. You can request changes if you see any mistakes from my part.

Delivery
A final runtime file of the completed model will be sent to you with all the necessary files.

**Post-commission service **
Further changes or updates on the model after its completion can be done for a fee.